The Millennium Foundation is a legally constituted Scottish charity regulated by the Office of the Scottish Charity Regulator. We are a group of Scottish Italians, who have proposed to the Comune of Picinisco that we help to raise funds to celebrate the Millennium of our ancestral village in conjunction with the efforts being made in Picinisco.
Our principal efforts will be to raise funds for particular projects which can be a long lasting record of this anniversary. The Foundation has the support of Marco Scappaticci, Sindaco of Picinisco, the Comune, the Pro Loco, and of course the Church through the parish priest, Don Edmer Eronga, Don Dionigi Antonelli and Don Antonio Molle, the Rector of the Basilica of the Madonna di Canneto.
Legally there are 6 trustees of the Foundation. These are:-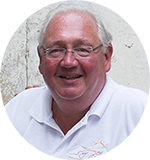 Cesidio Di Ciacca
Married with a daughter and a son. Retired corporate lawyer with extensive international experience. Adviser and trustee to a variety of organisations including charities and family trusts. Owner of Albergo Diffuso Sotto Le Stelle in Picinisco and of I Ciacca, the family farm which he and his daughter are working to rebuild.
Paul Pia
Married with 3 daughters. Recently retired after 36 years as a corporate lawyer in one of Scotland's leading firms of solicitors, acting as adviser to many international companies. He now serves as a non-executive director, trustee and board adviser to a variety of organisations.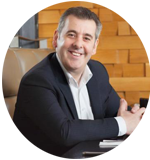 Tony Crolla
Born inEdinburgh. Married with 2 sons. Owner of the award-winning Vittoria Group, one of Scotland's leading restaurateurs. Tony's philosophy is to consistently serve up high quality, authentic Italian cuisine at a reasonable price and complemented with outstanding levels of service; and these are values which he instills in his team of 320 staff.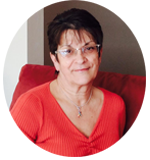 Tina Crolla
Born in Picinisco, daughter of Vittorio Crolla, cabinet maker and Delizia Santangeli, dressmaker. Married Bob Stewart. Two daughters and three grandchildren. Started her working life in British Airways where she worked for many years. The last twenty years of my working life Tina was a paralegal in a large legal firm in Glasgow.
Davide Perella
Born in Picinisco. Graduated in Economics from Bocconi University, Milan. Married. Recently established Perella Homes Ltd in Scotland.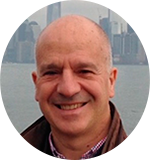 Mike Capocci
Married with four children .Mike is a Chartered Surveyor with 47 years' experience acting as a principal in dealing with Commercial property both across the UK and in Western Europe. Specifically Fund and Investment management activities together with major City centre commercial property development. Roles have included head of UK property asset management for a major City of London global financial institution as well as Managing Director for both a public and separately a private property development company.
Many others have offered their help and support including:
Riccardo Verecchia: Food Writer, Food Historian, Southern Italian Traditionalist, Villa Latina, Filignano, Glasgow
Cav. Philip Contini: Chairman of Valvona and Crolla Ltd
Ronnie Convery: Director of Communications for the Archdiocese of Glasgow
Dr. Carlo Pirozzi: University, University of Edinburgh
Dott. Paolo Siniscalco: Commercialista, Rome and New York
Virgina Arcari: Lawyer and Author, New York
Deirdre MacKenna: Founding Director of Scotlandmigration (2013) and Cultural Documents (operating from both Filignano and Glasgow), and is visiting lecturer at Fondazione Fotografia, Modena and University of Dundee; Advisory Board Member of Transnationalizing Modern Languages (Mobility, Identity and Translation), Honorary Research Fellow of Rewind Italia and regular writer for Australia's Italian magazine 'Segmento'.